Toddlers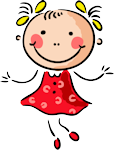 UNFORTUNATELY WE CANNOT OPERATE OUR TODDLER GROUP DUE TO COVID RESTRICTIONS
However, we are looking to restart this session in the new year
Our popular toddler group is run by caring and qualified staff. We are open Thursday mornings 9.30 till 11.00 term time only.
We provide a wide range of activities for the children to enjoy. This involves crafts, creative play, messy play, outdoor play, song and circle time and much much more!
Admission Fee:
£2.00 - 1 Adult & 1 Child
£0.50p - Each additional sibling
Children under 6 Months old -Free
Refreshments:
All adults can access a hot drink and biscuits and the chidren will be offered juice, water or milk along with a snack.
Our snacks may vary from session to session but will consist of:
-Fruit
-Toast
-Biscuits
-Carrot sticks
-Cucumber
-crackers
All refreshment are inclusive of the admission fee.
So Much to do:
At each Toddler group session, you will find lots of exciting toys to play with. There will be a craft activity available at each session such as painting, sticking and making, glitter and so much more, which you can then create your masterpiece to take home with you. We at Toddlers like to get messy and promote different textures for the children to explore. Why not get messy with us? That way there wont be as much mess for mummy's, daddy's/ carers to clean up at home!
Play...
If the weather allows, you will have the opportunity to explore our fantastic outdoor area. The children will be able to play and enjoy the toys and equipment available.
Inside we have lots of equipment and resources, such as: play mats, jungle gyms, ball pits, tents, and bouncy trampolines. All of our equipment is suitable for the age ranges and is safety tested before each use.
The toddler session finishes off with circle time, songs and music, which is led by the staff.
Perks of Toddlers...
If you are thinking of sending your child/ren to our Preschool, attending toddler sessions will encourage a much smoother transition. Toddlers will enable your child/ren to become familiar of their surroundings and build a positive relationship with the staff. It will also develop their social skills and promote friendships with other children.
You as parents/carers will also be able to socialise with others and enjoy a nice cup of tea!